4 BENEFITS OF GETTING HIGH-QUALITY GARAGE DOORS INSTALLED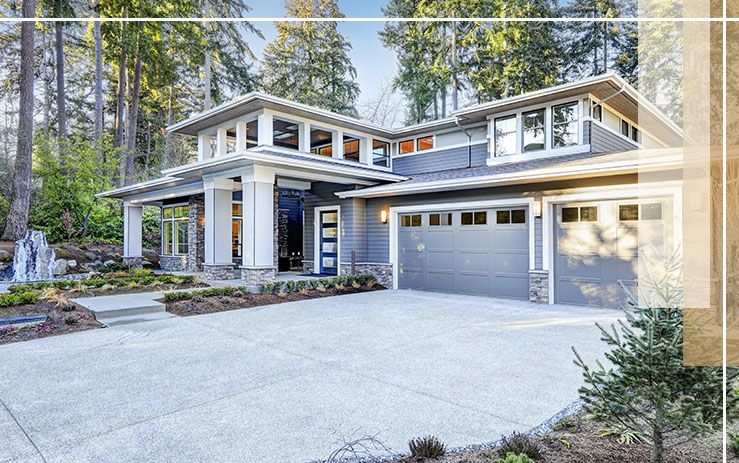 Nearly all homeowners consider high-end garage doors to be a worthwhile investment. Not only does the garage door installation improve your homes curb appeal while you are living in it, it also produces the greatest return on investment if you decide to move. Garage door installations pay for themselves at your homes sale, often returning your investment up to 121%! But beyond this, having a new garage door installed can also:
Improve your home's security
Lower your energy bills
Provide insurance benefits
Improve safety and reduce the risk of injury
If you have questions about what type of garage door is best for you, we're always happy to offer our professional opinion.
If you're located in Lakewood, Golden, Denver, Arvada or surrounding Colorado areas, call today to speak with one of our friendly team members!
You may be surprised to learn that a new garage door, installed by an experienced garage door installer can improve the curb appeal of your home and increase your homes value significantly. G Brothers Garage Door technicians can help you choose the perfect garage door for you! If you're in Lakewood, Golden, Denver, Arvada or surrounding Colorado areas, G Brothers Garage Doors is your preferred garage door installer. Our talented crew of expertly trained installers know exactly what it takes to get your door ordered and hung expertly and safely.
We carry a large selection of residential and commercial garage door products from quality manufacturers like Amarr, Ankmar, CHI, Northwest Doors and DoorLink. Our trained technicians are skilled at helping to match you with the right style, material and price for your next perfect door!
We have over 20 years of experience, and we use our in-depth industry knowledge to help our customers make informed decisions. Contact us today to schedule an appointment.
Things to keep in mind...
We offer free estimates on new or replacement garage doors (by appointment)
If you know the size of the garage door you need, we can provide you an approximate quote over the phone or in an email. If you know the general size, we can provide you an approximate price range to help you gauge your estimated investment.
The most common sizes 8X7,8X8,9X7,9X8,16X7,16X8 however, we can accommodate any size door – whether it be traditional or special order.
Windows and decorative windows are optional for any garage door
We remove and haul away of your old door at no extra charge
New doors include heavy duty hardware, track, springs and nylon ball bearing rollers as well as the best warranty in the industry.
New doors are complete with vinyl trim on all sides, and a bottom weather seal.
If you have a new garage door installed and wish to keep your existing garage door operator, we can re-hook the operator to the new garage door and ensure proper programming.
We offer deep discounts on packages (openers and new garage door installations). Give us a call at 720.421.6489 to discuss how we can get you BOTH for the price that other guys charge for one!