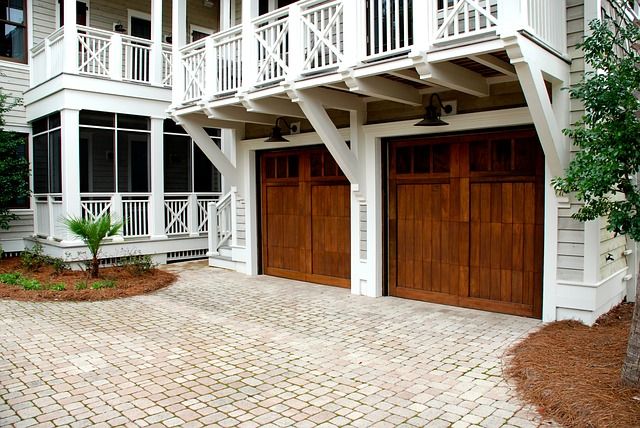 Garage Door Services in Lakewood, Colorado
G Brothers Garage Doors is here to take on all of your garage door needs in Lakewood, Colorado. With the skill and experience to provide top-notch garage door services, we're proud to serve Lakewood homes and businesses. Whether you need minor garage door repairs or a full garage door installation, we'll get the job done right.
Residential Garage Doors in Lakewood
As a homeowner in Lakewood, you need a garage door that you can trust to provide security for your home and vehicles. Plus, as an element of your home's exterior, your garage door should complement the look of your home. After all, your garage door is on display for the entire neighborhood to see, and we know that you want it to look its best.
For a garage door that provides both form and function for your home, rely on the experts here at G Brothers Garage Doors. We have years of experience in residential garage door installation and know what it takes to serve homeowners' needs. When it comes to your home's garage door, we'll never compromise on quality or durability.
Commercial Garage Doors in Lakewood
When it comes to your Lakewood business, you need a garage door that you can rely on. Whether you operate an auto shop, storage center, factory, warehouse, or distribution center, G Brothers Garage Doors offers the commercial garage door services that your business requires.
To keep your business up and running at all times, dependable services for garage doors on your property are essential. To protect your business operations, problems with your garage door can't be left for long. That's why we deliver prompt, efficient, and reliable repair services for commercial garage doors in Lakewood. We provide 24/7 availability for both garage door installation and repairs, ensuring that your business doesn't suffer at the hands of a broken garage door.
Lakewood Garage Door Maintenance
With a garage door maintenance team on call, you'll have help when you need it. The team G Brothers Garage Doors has over 20 years of experience in garage door services. No matter your problem, we'll provide you with advanced, affordable garage door solutions to match your needs.
Is one of your garage door panels damaged? Are you having issues with the garage door remote? Is your garage door refusing to open? Don't worry - leave the problem to us. With our high level of expertise, we can fix any garage door problem that comes your way. We've seen it all when it comes to garage doors in Lakewood, and we have the solutions to restore function to your garage door system.
Free Estimates
We provide free estimates to all of our customers in Lakewood. By offering a free estimate before we get to work on your garage door, we let customers see for themselves that they're getting a good deal. We care about your property and will work hard until your garage door is once again serving your needs.
Call Our Lakewood Team
Whether you've been considering a new garage door, are moving into a brand-new property, or are seeking a garage door maintenance team, we are here for you. Give G Brothers Garage Doors a call today for trusted garage door services in Lakewood, Colorado.