G Brothers is here to help you with your next install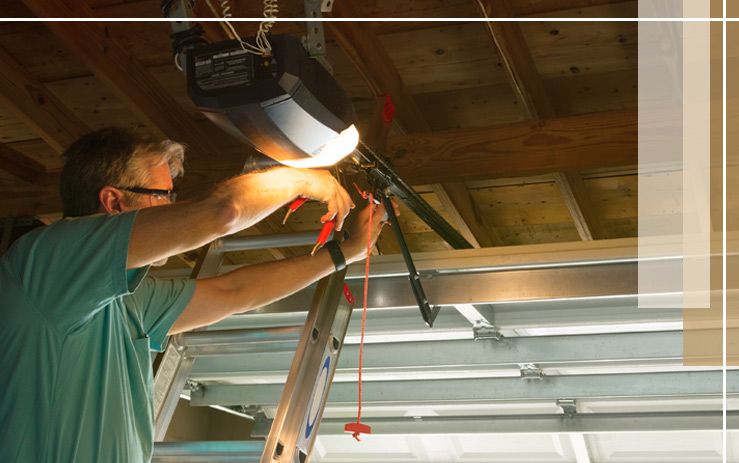 Are you considering a garage door upgrade? Or maybe your current door is damaged and needing to be replaced. In either case, when you're ready to replace or upgrade your garage door, G Brothers Garage Doors is here for you. We have an almost unlimited supply of different options to satisfy every personal taste (while staying within any budget). Here's how our expert garage door team will go to work for you.
We keep it simple! G Brothers Garage Doors will listen to your needs and desires and provide you with a FREE estimate.
G Brothers Garage Doors will help guide you through your options while you choose the right brand, color, materials and features to meet your personal taste.
G Brothers Garage Doors will have your door made for you and professionally install it for you in a timely manner.
Our goal is to provide you with all your options so that you can make an informed decision that you will be happy with for years to come. The experienced team at G Brothers Garage Doors can help you choose the style, color, material and brand that will add to your home's curb appeal and showcase your person style while also respecting any budget. Whether it is a bold statement, modern approach, or classic refinement, G Brothers Garage Doors has you covered!
YOUR CHOICE…OUR GUIDANCE
We can help guide you through the wide variety of options…we understand that it can be overwhelming. Our technicians are thoroughly educated on every product we carry, which allows us to advise on different considerations such as composition, R-Value, noise factor, insulating properties of the materials, ongoing maintenance and so on.
WE DON'T SETTLE FOR YOU "LIKING" YOUR DOOR
Just like the material you choose, the design, style, and color can make a big impact…not just on the price, but also on the overall appearance of your door. We have a wide variety of options to choose so that you wont have to "settle" for a door you like and instead can get the door you love without sacrificing other qualities.
WE OFFER THE MOST CUTTING EDGE PRODUCTS FOR
A PRICE YOU CAN AFFORD
Add to the aesthetic and functionality of your garage door with window inserts, glass panels, or ceiling or wall mounted openers. Don't like traditional garage doors? No worries, we have a variety of high quality custom designs that are sure to "wow" you!
SAFETY AND SECURITY IS OUR PRIORITY
Your safety and security are our number one priority. We don't cut corners and we don't sacrifice workmanship. We take the time…every time…to make sure that your garage door (and garage door opener and/or accessories) are functioning at the highest level of safety. Then once installed, you can choose to have keyless entry, use rolling codes, or even tap your smartphone to serve as ongoing security control.
WE OFFER THE BEST IN ENERGY EFFICIENT DOORS
Your garage door is the largest opening in your home. A poorly insulated (or poorly weather sealed) door can easily allow energy to escape (or enter) your home…costing you more money on utilities every month. Luckily, our technicians can provide detailed information about your options, allowing you to make an educated decision that reflects both your style as well as your insulation needs.
CUSTOM GARAGE DOORS
If what you are looking for is not available off the shelf, we can help you design your perfect door that reflects your exact taste…much faster and more affordably then you think!